Gamza Khanzadaev
Another prominent broker axes ADA, SOL and MATIC following example of Robinhood, eToro and Bakkt
Revolut, a prominent digital investment bank, has made a surprising move by announcing the cessation of support for three major tokens — Cardano (ADA), Solana (SOL) and Polygon (MATIC). The news, revealed by esteemed crypto journalist Colin Wu, came to light after Revolut reportedly sent an email to its U.S. users, notifying them of the impending delisting.
While this decision may appear concerning at first, it is important to note that the impact will be limited to users in the United States. The uncertain regulatory status of these tokens, deemed unregistered securities by the SEC, has prompted Revolut's move. Interestingly, this decision follows similar actions taken by other prominent centralized trading platforms such as Robinhood, Bakkt and eToro.
Surprisingly, the news failed to have an immediate effect on the prices of SOL, ADA and MATIC. These tokens are currently enjoying a 5% increase, benefiting from the general market uptrend.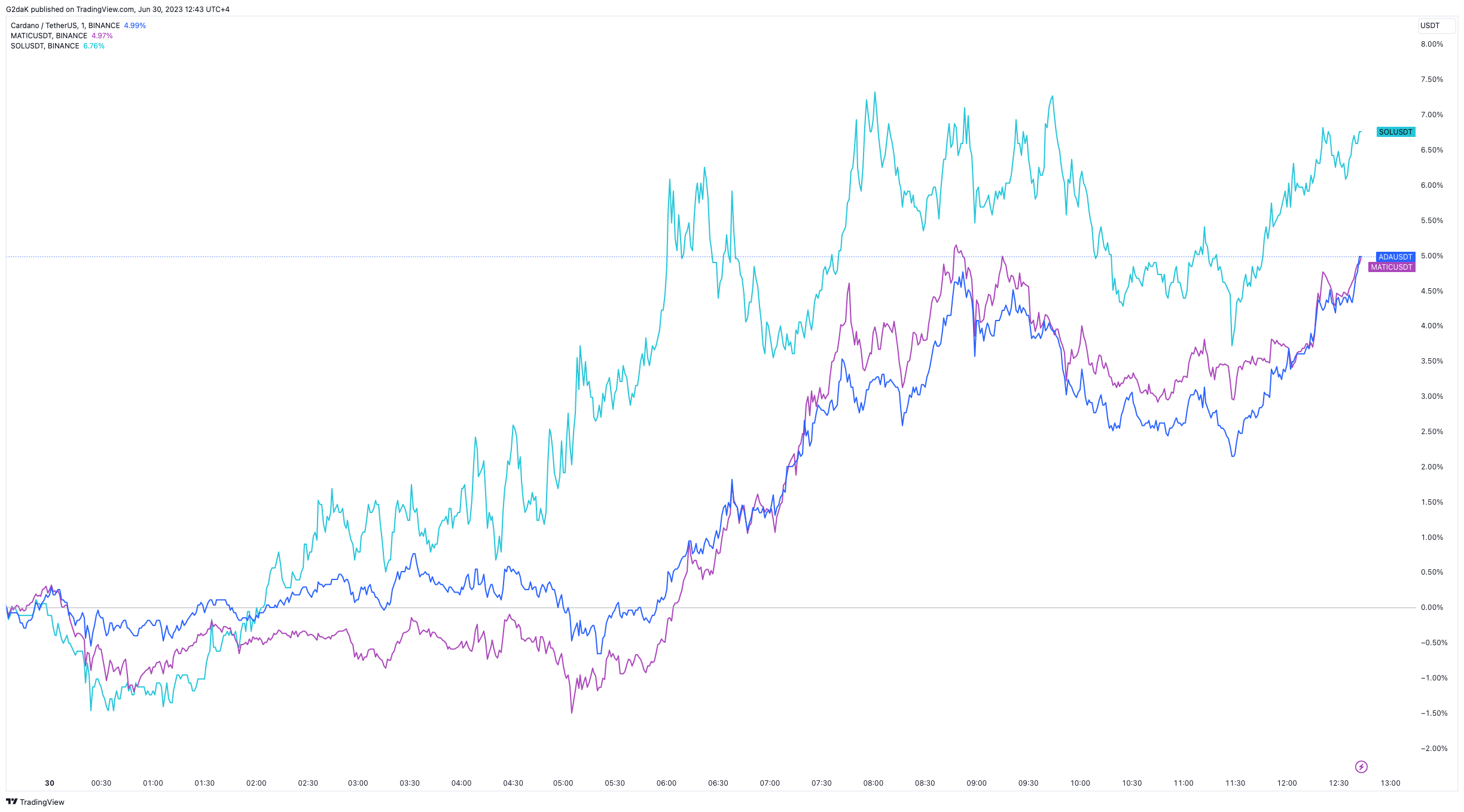 However, it is the long-term implications that warrant attention. The exclusion of these tokens from the market, where popular fintech services with a substantial number of retail investors and significant capital are located, could potentially inflict irreparable damage on their widespread acceptance.
On the one hand, despite the setback for U.S. users, other crypto enthusiasts worldwide continue to access and trade SOL, ADA and MATIC on various other platforms. On the other hand, it remains to be seen if the impact of the cut from one of the biggest markets will be contained.