Buyers are slightly dominating over bears on the last day of the week.
Top coins by CoinMarketCap
DOGE/USD
The rate of DOGE has increased by 0.69%. Over the last week, the price has fallen by 1.55%.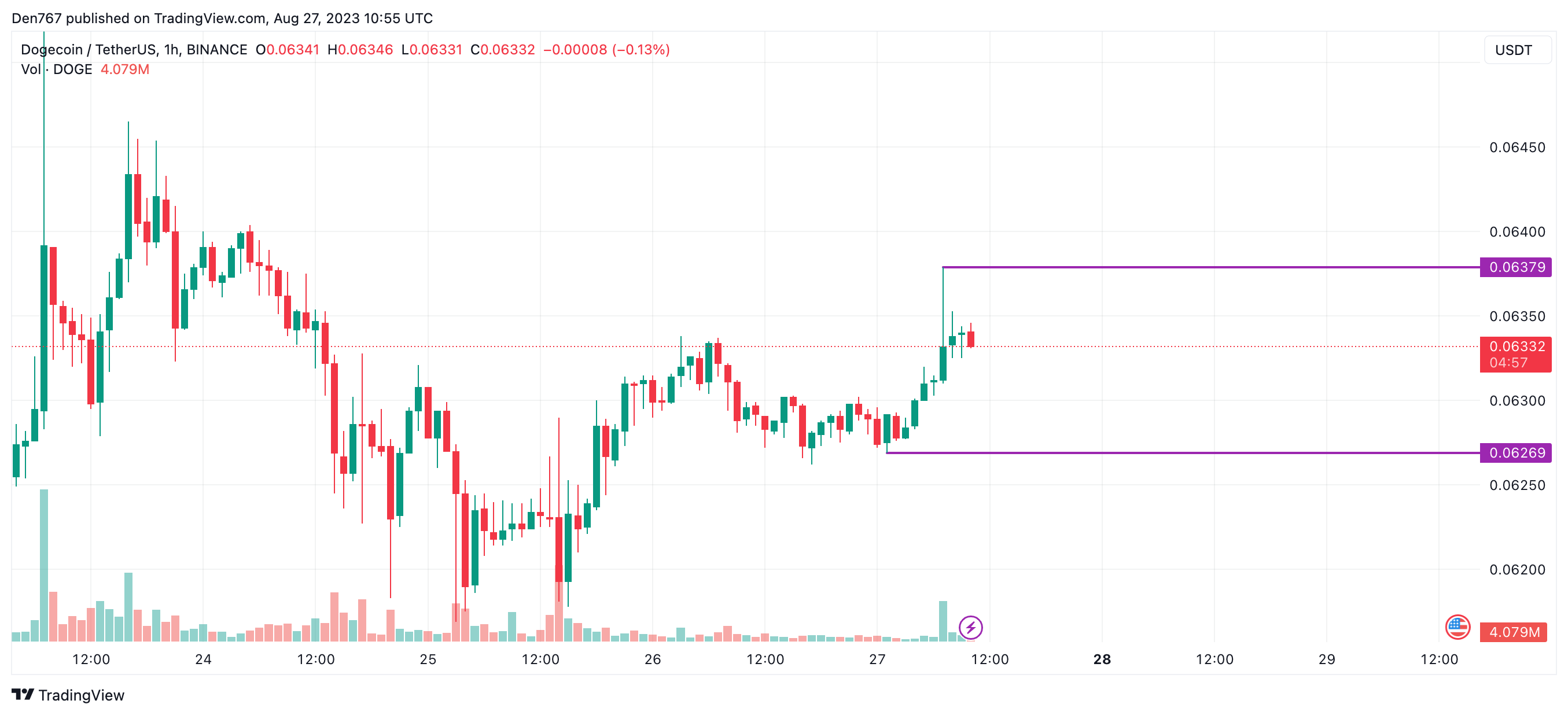 Image by TradingView
Despite the slight rise, the rate of DOGE is in the middle of the local channel, getting energy for a further move. However, that is unlikely to happen today as the meme coin has passed most of its daily ATR.
In this regard, consolidation in the range of $0.063-$0.0635 is the more likely scenario until tomorrow.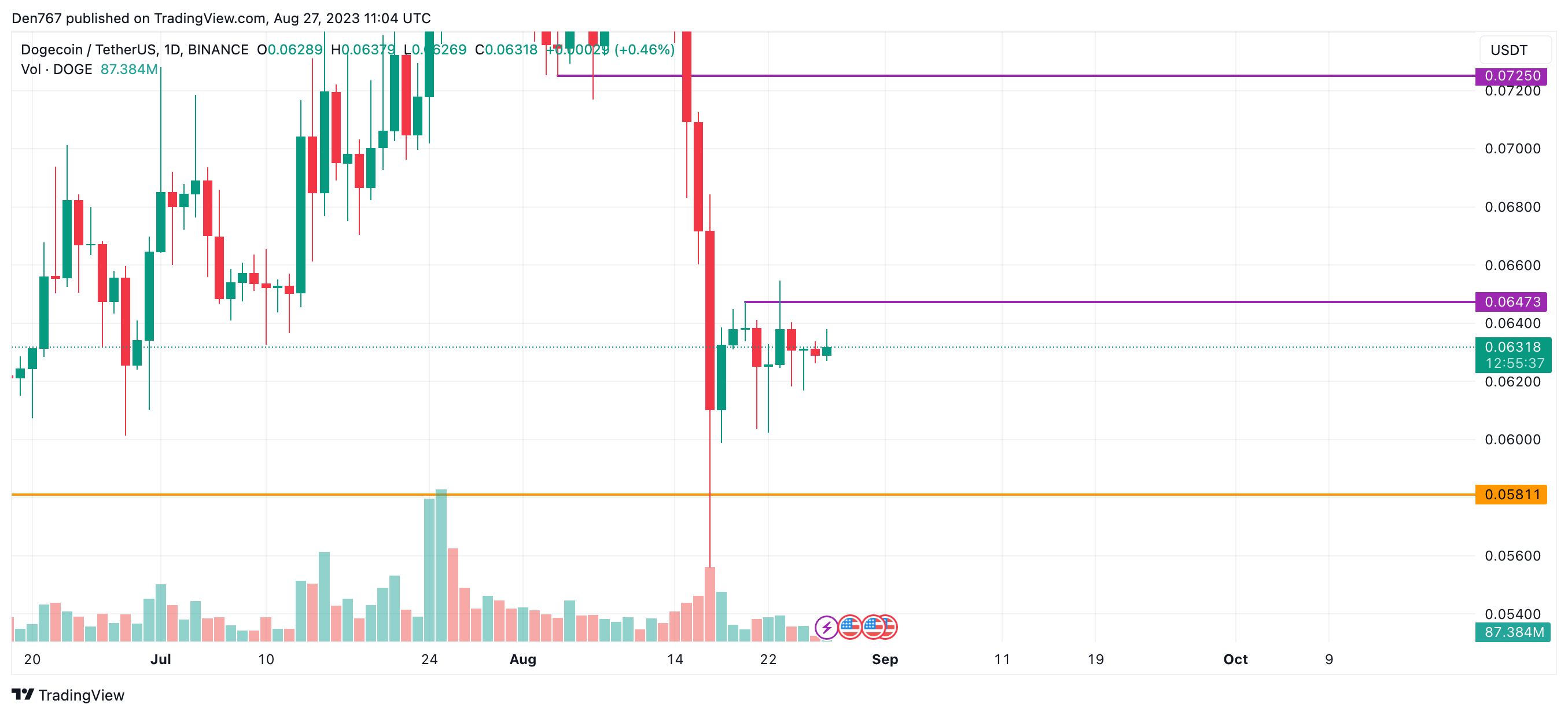 Image by TradingView
A similar situation is on the daily time frame. The situation has almost not changed over the last few days, which means that neither side has enough strength yet. If buyers want to be back in the game, they need to fix the price above the $0.064 zone. Only in that case is there a possibility of a resistance breakout.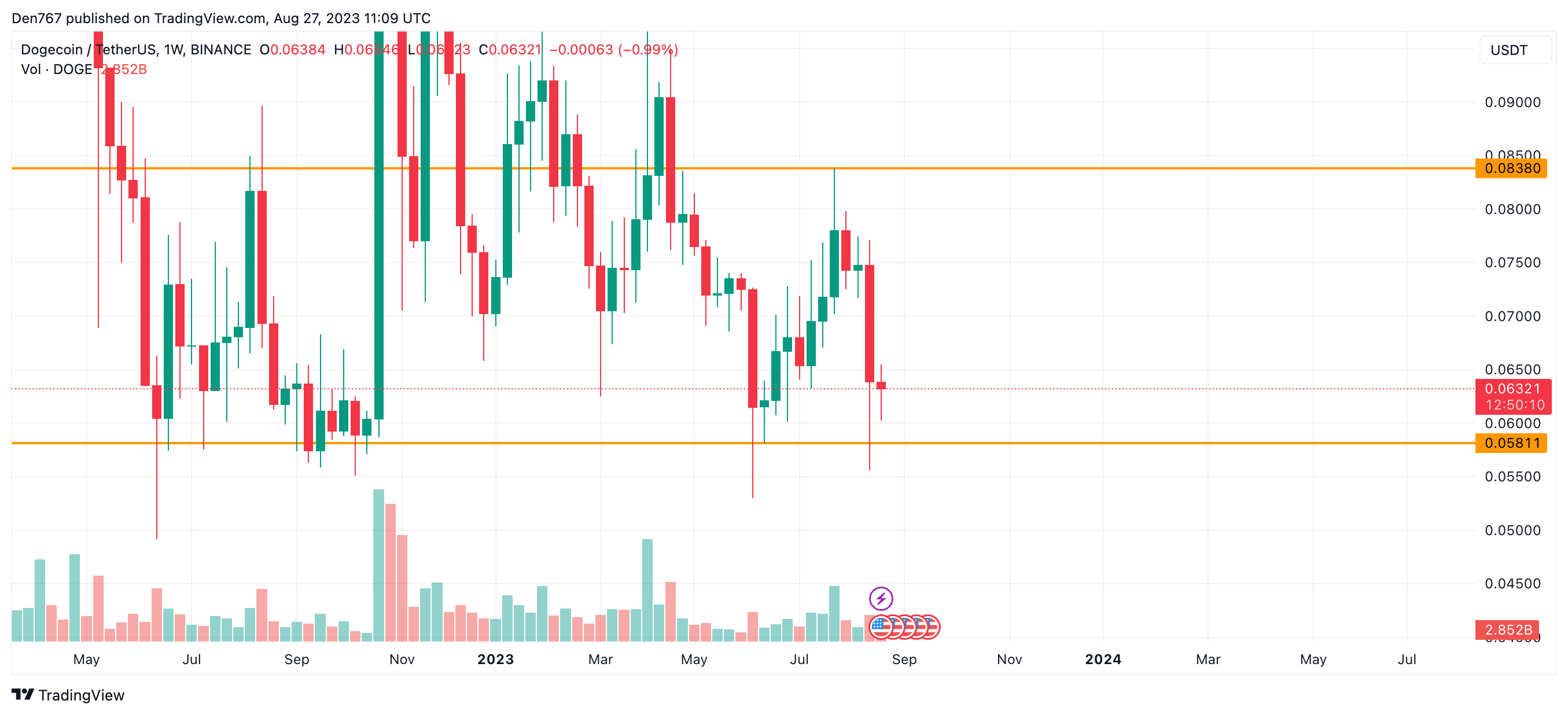 Image by TradingView
However, bears are more powerful than bulls on the weekly chart as the rate keeps trading near the support level. If the bar closes near the $0.06 area, the breakout may lead to a blast to the $0.055 range.
DOGE is trading at $0.06319 at press time.